Urban Photo Race - Amsterdam 2023
It's the first time that I have participated in the UPR. 
Honestly I was a bit skeptical at first because of the competition element. But that was not necessary at all. 
Although it is indeed a race and competition, it is mainly about the assignments to challenge yourself. 
And also if you feel like being in contact with people who share the same passion, you are at the right spot. 
We started in Amsterdam Noord and received the first two themes. Next checkpoint at Weesperplantsoen where we received another theme. And the last one was at a checkpoint nearby Leidseplein.
Finished at Amsterdam Centraal Station.
It was a pleasure to talk to a lot of street photographers.
After the walk which was from 11 am till 6.30 pm it was time to go home.
I already made a first quick selection in the evening. Couldn't sleep ... and finished it in the early morning.
Everyting is now submitted to UPR, around July 15 we all hear who won the contest.
Thema 1 - Behind the Scenes
Images that I didn't submit but which were okay from that day ... or at least were some ideas for the themes.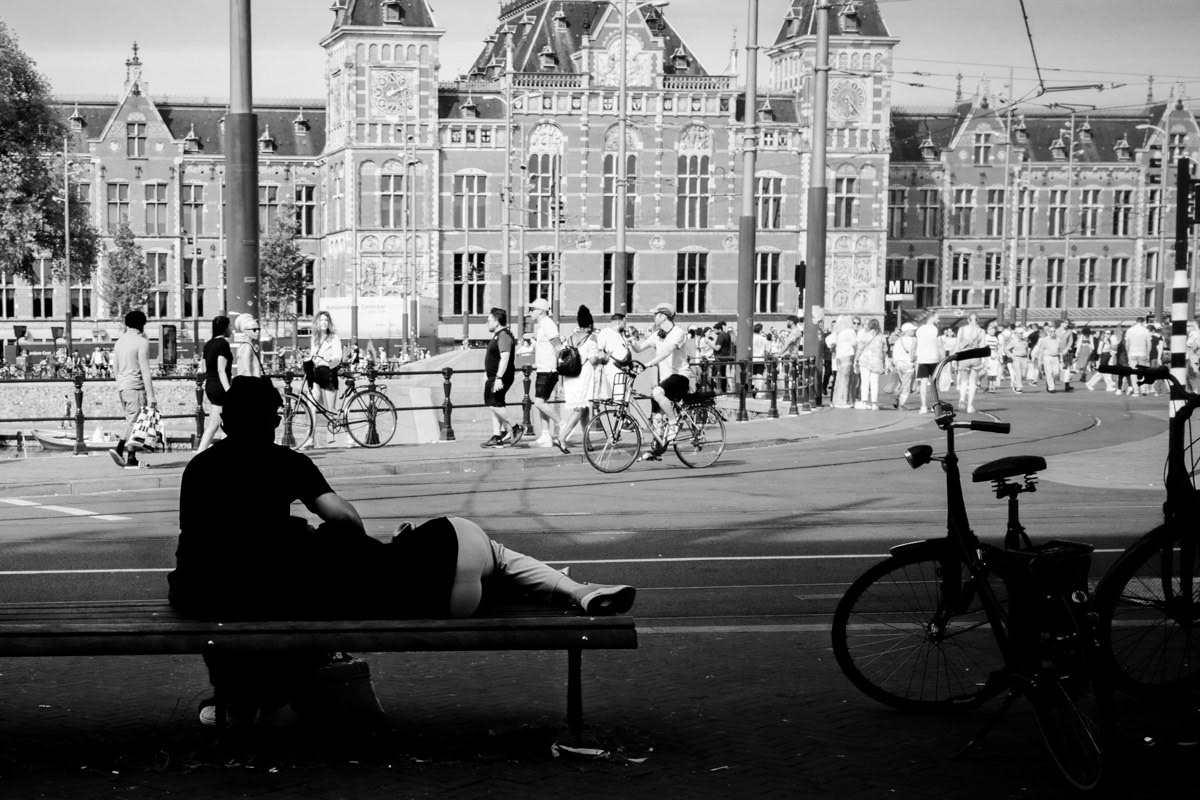 The nominees have been announced, happy to be in the list. However didn't make it to a winner.
Conclusion
I really like this setup to participate in the different themes and to be out all day to challenge yourself.
The only thing that's not working for me is the competition element.
Although you have a set of rules what can make an image great. At the end it's just the taste and opinion of a person. I think you never can leave out your personal taste, preference and style. 
And like mentioned so often in my blog posts it can demotivate you. You always wonder why your own images are perhaps not good enough. I know this is my own problem. I know it shouldn't affect me. But it does. All common sense but not common practice for me.