Not only Sinterklaas arrived in Amsterdam today, but also a large group of street photographers.
Roger, Nancy, Sandra, Kiki, Caspar, Jerry, Sarea, Menno, Joshua, Yunus, Ali, John, Iwan and  Rayanti. 
After a group photo... taken by a tourist with Caspar's phone. And no, we don't just give one of our cameras to anyone. 
We started to go for a walk. 
Via the Staalstraat the Kloveniersburgwal to the Raamgracht ... and then back towards Waterlooplein. On the bridge of the Sint Antoniesbreestraat we shot for a while, had a drink on the corner and then walked to the Krom Boomsloot and Recht Boomsloot.
At Nieuwmarkt I had to go home again, said goodbye to the rest of the group and the group continued towards Central Station.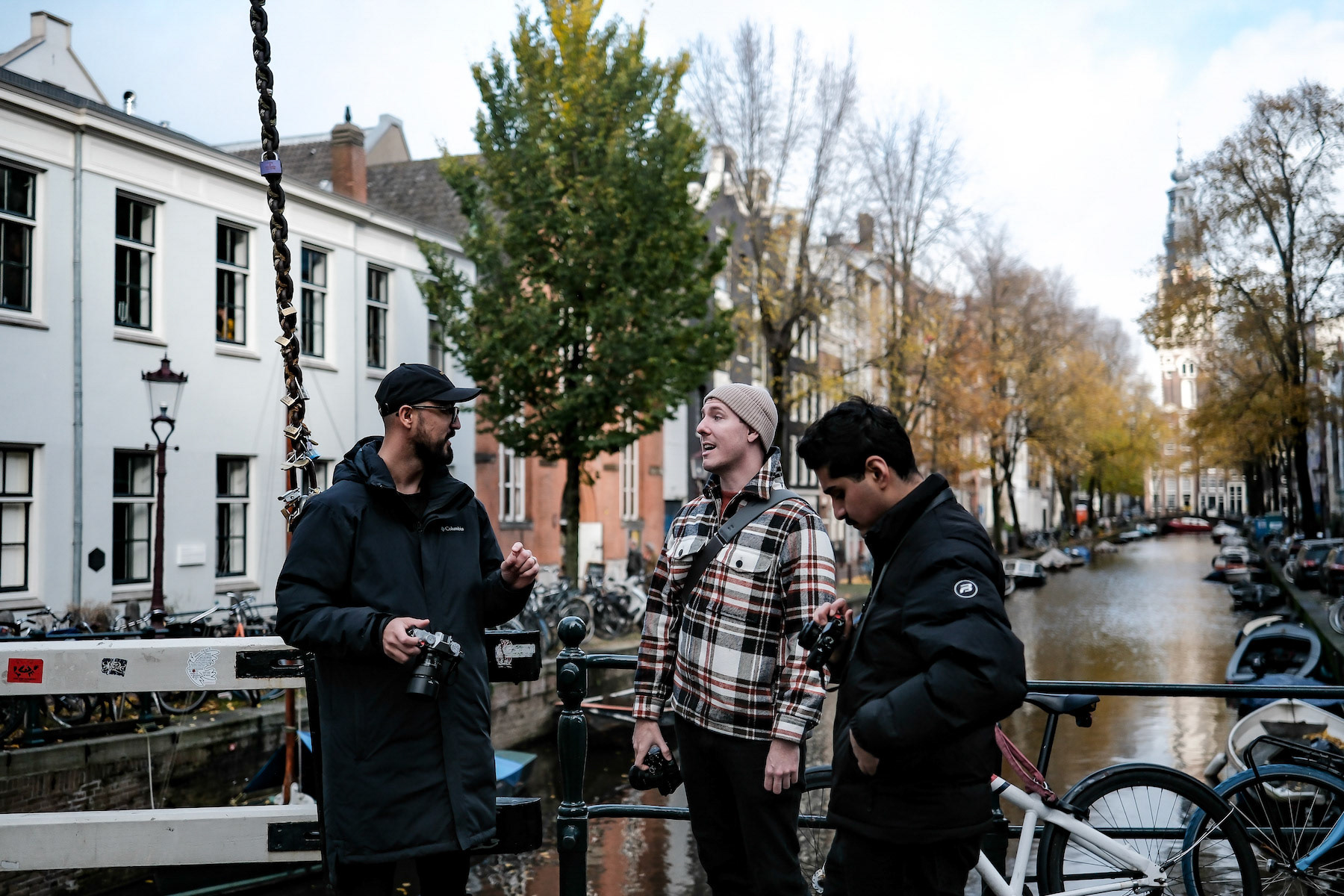 Some of Jerry's shots from today
Some of Yunu's shots from today
Some of Iwan's shots from today
Some of Rayanti's shots from today
Some of John's shots from today
Some of Ali's shots from today
Some of Menno's shots from today
Some of Sandra's shots from today
Some of Roger Janssen's shots from today
Some of Nancy Overgaauw's shots from today
Some of Kiki Sessink's shots from today
Some of Joshua Humphrey's shots from today
Some of Caspar Gim's shots from today
Some of my shots from today

​​​​​​​