Photowalk with Egbert de Ruiter, Martin Knip and Caspar Gim
Rain or no rain? Well rain it is all day.
Egbert I have already seen briefly before at the UPR 2023 in Amsterdam and at the Ricoh GR event earlier this year. But we had never walked together before.
Martin is actually a true "Amsterdammer" but not living anymore in the city. So for him this was a home game too.
Caspar Gim
joined us a little bit later at Rembrandtplein. 
After walking for another hour we had a coffee break at Scheltema book store. 
Talking about books, Egbert mentioned the possibility to create a book through
Amazon Kindle Direct Publishing. I will test this out with my own selection of Lost in Amsterdam. And if that turns out well, I might create a special edition year book for Dutch Street Magazine.
Still sitting at Scheltema and talking about good ideas ... A tip for street photographers in Amsterdam, a toilet on the third floor :-)
In total we walked around the centre in the rain for almost 3,5 hours. 

We're done. Time for the weekend!
Some of Egbert de Ruiter's shots from today
Some of Martin Knip's shots from today
Some of Caspar Gim's shots from today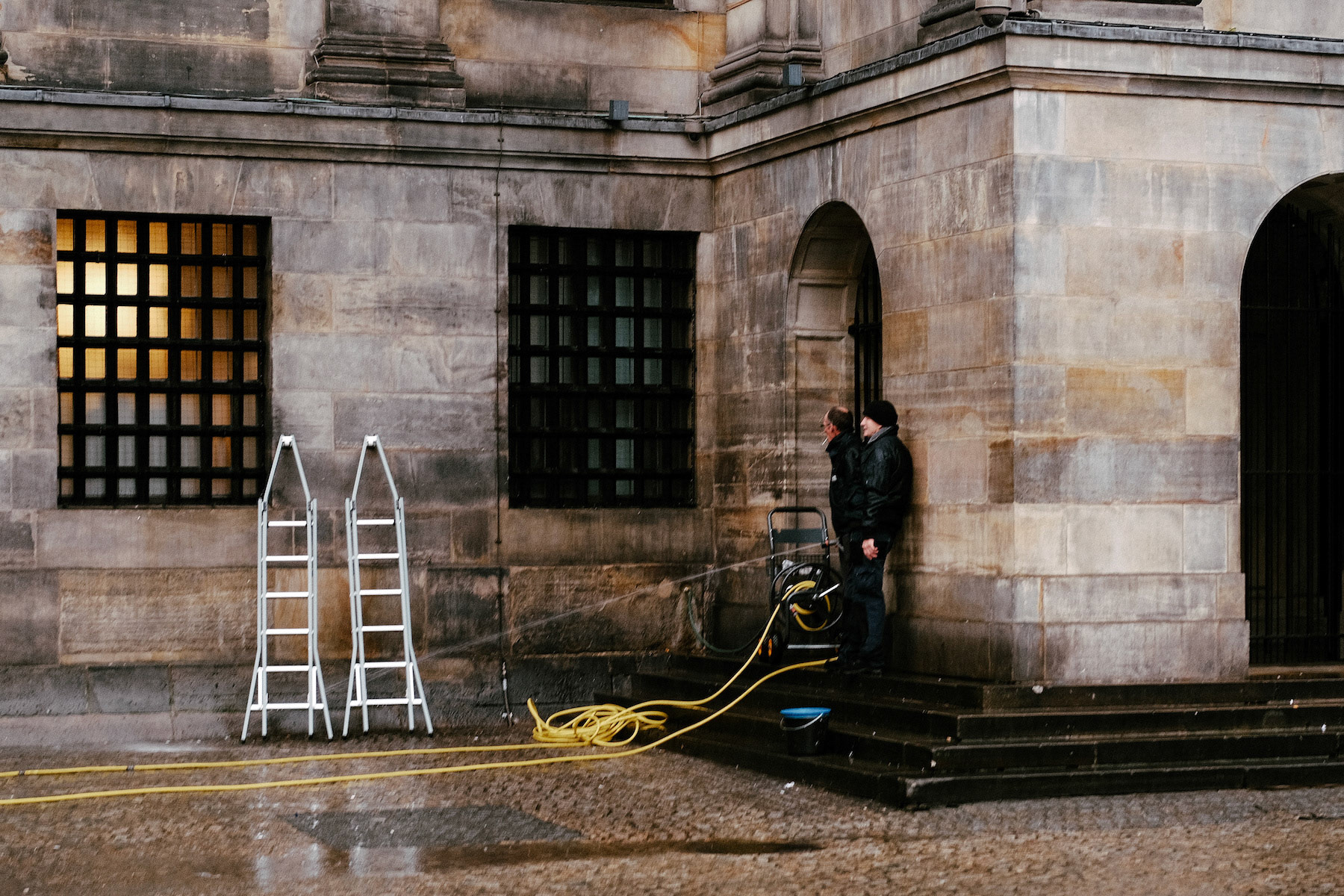 Some of my shots from today
​​​​​​​
Maybe I need to make a serie of how to use an umbrella poperly. 
In front of you, upside down or maybe too high.